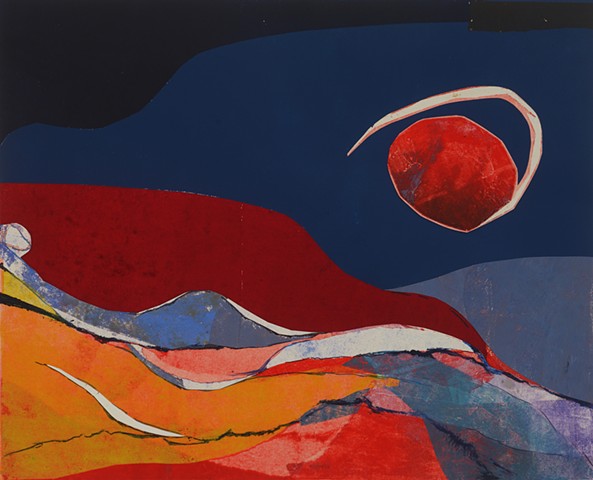 My works are explorations into the mixing of the inner life with the outer life, an integration of seeing and being. Having used the monoprinting medium for many years, I am now in the process of cutting up the myriads of unfinished pieces I've collected and using them to complete newly printed work. I feel this helps me complete a continuum combining new and old ideas.
Click image to proceed to galleries.
Please visit often while my website is being updated. New images
will appear soon.